Designs by Sydell

Turn your walls in home or office into walls of color and charm!


Artist:

Sydell R. Hall

Biography

Specializing in:

Faux Finishes, Custom Stenciling,
Murals, Trompe L'oeil,
Children's Room Characters,
Custom Furniture Painting,
Decorative Art, Fine Art &
Portraitures


For Estimate Call: 281-530-0312
By Appointment Only
&
If you have any questions or would like me to contact you,


designsbysydell@hotmail.com

Founded in early 1999. Serving in and around the Houston,Texas areas.






Do you like poems?




Here is a link to my Poetry Section where you can read a few I've written




and some that are just a few favorites of mine.



>>>>>>>

POETRY SECTION

<<<<<<<



Many thanks to Amethyst

for all the help, patience, & encouragements!

Check out her link if you are looking for great recipes!

(Amethyst Bread Basket)

And her poetry section is great too!





A Few Favorite

:

Are Listed Below




This site under constant construction, please come back and see what's new.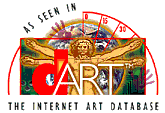 This site is a member of WebRing. To browse visit here.

Like this site?
Tell a friend...
Click below...

Website created by Sydell R. Hall using Netscape Composer, HTML and now currently using Komposer.
Also using Bravenet Photo-Album Slideshow, Counters and Guestbook.
Copyright © Sydell R. Linsicombe-Hall on all photographs on this site of all paintings and art-work. All rights reserved.