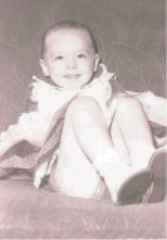 At 2 years of age.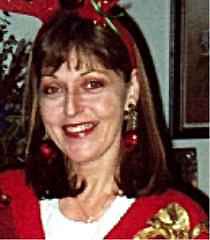 Christmas 2000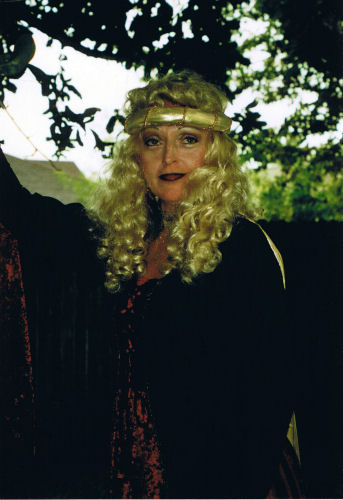 Halloween 2002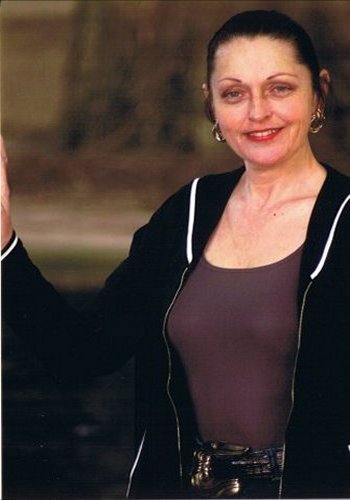 2004
Raised the majority of my life in Houston, Texas,
born in Las Vegas, Nevada, October 11, 1955. Worked
as a secretary, receptionist, Book-Store Manager,
Administrative Assistant to four Montesory Schools,
I decided that I was a tad tired of the "Corporate Life".
Currently living in the Southwest side of Houston, Texas.
I have three wonderful children who are the pride and joy
of my life. They are all grown and out on their own now,
so my art-work helps fill in the empty gaps that were made
when they left home. About the time I went through the
"empty nest syndrome", I realized my affection for painting.
Even though art had been my favorite subject in school, all
I had really ever done was "to-doodle" with a pencil, so I
didn't really start painting until around the year 1989.
The lids of old wooden cheese boxes was a great place to
start. I bet I painted dozens that first year and gave many
away for Christmas gifts, etc. I still have a few scattered
here and there around the house. When I ran out of cheese
boxes, furniture came next, then oil painting on canvas.
I stuck with that until I met a freelance artist who hired
me to help her do faux finishes and murals. After a year
or so, I decided to start my own business, but at the same
time, I went to work for a company specializing in design,
working for them a little over a year, I decided to work only
for myself or to work contract labor.
Not really having or acquired my own " style" as yet,
I enjoy painting most any and everything. From abstract to
landscapes, realism to impressionism. Subtle to
"way- out- there-wild"
Some might say I'm a "copy-cat artist" as I can copy most
anything, but I had rather do my own originals when it comes
to working either on guesso primed canvas or textured board;
using oils or acrylics.
So, when you visit my portfolio page, please contact me if you see anything that strikes your fancy and I will be happy to
come give you an estimate; that is, if you live in or around the
Houston, Texas area. I also do compound work and base coats
as well. And if you happen to see a painting that you would like
to purchase, or have one you would like me to paint for you,
I accept Pay Pal, Cashier's Checks, or even personal checks, but
there will be at least a 10 day waiting period after receiving the
check before painting is shipped out.
I also enjoy writing poems from time to time, you will see I
have added a few of them and a few I enjoy reading and hope
you will enjoy them as well. Please click on the link marked
"Poetry Section" at the bottom of this page. I'm also working
on creating crossword puzzles in my spare time as well, and hope
to add them to my web site in the near future.
One of my favorite pass-times is playing an internet game
called Dark Age of Camelot (DAOC). I play there in the
Lancelot Server; in the Unity Guild, and all my character
names start with "Val".